LARGE FORMAT PRINTING
Make a statement
with BIG prints
If you need a really BIG poster, signage, or an indoor or outdoor banner, our large format printing division can help. We have a huge range of capabilities, including exhibit fabrication, cut vinyl lettering, lasercutting, and flatbed printing up to 4ft by 8ft!
GET STARTED NOW
Contact Baltimore's Printer
If you have questions about our print products, we're happy to answer to them .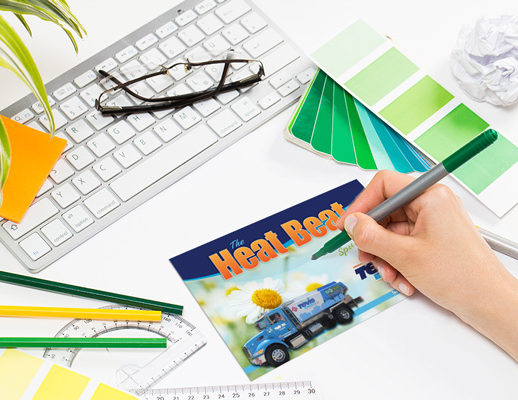 WHAT IT MEANS TO BE
Baltimore's Printer
It means we're a local, reliable and affordable printing company in Baltimore Maryland people depend one.
Our number one goal is to be the best online printing company in Maryland by offering only the highest quality prints and the best available pricing. We strive to help you create and market a strong brand for your company. Companies in Baltimore and across the Maryland, Pennsylvania and Washington, DC region depend on our convenient online printing service and knowledgeable print services specialists to help build their brand. With over 30 years of industry experience and print marketing expertise, Baltimore's Printer is the printing company Baltimore businesses have long depended on. Order your prints today and see why we're the go-to printing company in Maryland.
AFFORDABLE PRICING
Our prices are competitive because we do our own in-house printing. We don't have to send your print job to another location and mark up the costs. Our state-of-the-art digital printing presses get the job done, on time and on budget.
CONVENIENT ORDERING
Order your high quality prints with just a few simple clicks. Our simple, easy-to-use online printing service makes ordering prints a snap. Simply select the type print service and choose your paper & finishing options (high gloss, extra thick paper, rounded corners and more).
EXPERIENCED STAFF
With over three decades of printing experience and a friendly and knowledgeable printing services department, clients know we're the most experienced and dependable printing company serving the Baltimore Maryland region.
DESIGNER INVOLVEMENT
Our graphic designers create inspired, marketable designs in the same building as the digital printing presses. Our unique shop arrangement allows our graphic designers and printing service specialists to review and approve the projects in-person, every time.
FLEXIBLE QUANTITIES
Whether you need small batch business card printing or brochure printing in the thousands, our convenient online printing service has the ability to meet your company's needs. No job is too big or too small for our printing service specialists.
PICK UP OR SHIP
Our print shop is located just outside Baltimore Maryland, in the heart of downtown Westminster. We're a convenient stop if you choose to pick up your prints rather than having them shipped, saving your company time and money.